About 323 LifeWorks, LLC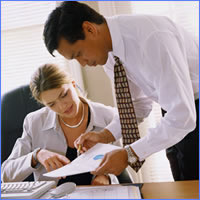 The Dream
Business ownership, doing our own thing, controlling our own destiny. We all have it in our gut, don't we? Scary...maybe. I remember 30+ years ago when I graduated from college and entered the corporate world. My goal was to own my own company…...was it only a dream? At that point in my life, probably so. But, dreams are meant to be realized, aren't they?
What if……
Dreams were never pursued? Should I have? Could I have? What if I never tried? Would I look back and wonder what if?
Maturity - sure there is a time that is required to reach a point at which business ownership is feasible. I believe that life experiences help us to reach this point, and that many reach this earlier than others. Many have mentors and support systems, and many develop through other means. But, ultimately we get there.
Risk - it seems as if risk is more tolerable at a young age, or is it? We create financial obligations, have responsibilities - not to imply that this is wrong. It only increases the perception that the risk of moving forward makes business ownership impossible. Regardless, risk is measurable...at any point in our life.
Most of us are not willing to take a leap of faith, and rightfully so.
If there were a method to:
evaluate the risk quantitatively
to determine if there were industries that aligned with our interests
find business roles that leveraged our skills and strengths
Would that help to determine if that feeling in our gut was worth pursuing?
As I have peeled back the layers of franchising I believe that this system offers a method.
Franchises have proven business models and results - risk may be quantified
There are dozens of industries - align with our interests
There are many business models - leverage our skills and strengths
Franchise companies allow you to take time to investigate them and their business model. They offer data to help you evaluate the investment and potential returns. They allow validations by speaking with other owners. They also evaluate you, as they are looking for successful owners. They provide training and ongoing support for your success.
The results speak for themselves. Over 80% of independent businesses fail, and this risk can be reduced. Over 90% of franchises are in still in business after 7 years.
If only I'd have known……
30+ years in the making, I have finally achieved my dream. And now that I know…. As a business and franchise consultant, I will be happy to help you evaluate business and franchise ownership, and the possibility of achieving your dream.

We are a full service franchise consulting and development firm. Our consultation process is a proven method of helping others identify and research franchise and business opportunities that present a true opportunity for success for our clients and their target markets.
With over 4,400 franchise concepts available in the United States alone searching for the right franchise can be a daunting task. In addition not all franchises are created equally and even the top rated franchises are not always the best fit for all individuals. Our process takes a close look at your goals, experience, strengths, weaknesses, desired lifestyle and more to help you find the opportunities that present a realistic opportunity for long term success and happiness.
We have helped entrepreneurs just like you achieve success in franchising - and we are here to help you!
Contact us to learn more.


Get started today. Request your Free Franchise Consultation now!